The Terminator
In the post-apocalyptic future, tyrannical machines teleport a cyborg to 1984 to a kill a woman whose unborn son is destined to lead the human rebels.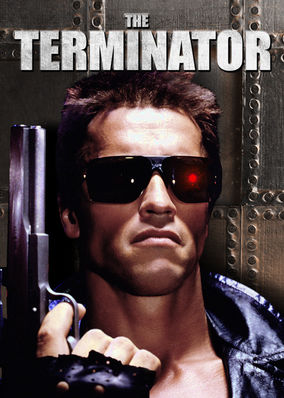 Summary
A cyborg has been sent from the future on a deadly mission, programmed to kill a young woman named Sarah Connor. Sarah has no idea that her life will have a staggering effect on the fate of mankind and that she is in danger of being killed at the hands of this inescapable machine known as The Terminator. Kyle Reese has also been sent from the future, but his mission is to protect the unknowing mother of a future leader.
Details
Cast
Arnold Schwarzenegger
Michael Biehn
Linda Hamilton
Paul Winfield
Lance Henriksen
Rick Rossovich
Bess Motta
Earl Boen
Genres
Action & Adventure, Sci-Fi & Fantasy, Action Thrillers, Sci-Fi Thrillers, Action Sci-Fi & Fantasy
Review
Getting the extraordinary physical specimen of Arnold Schwarzenegger for the lead was a stroke of genius and a stroke of fortune. Each of his pecs is the size of a bull's flank.
Share