Snowpiercer
The Earth's remaining inhabitants are confined to a single train circling the globe as revolution brews among the class-divided cars.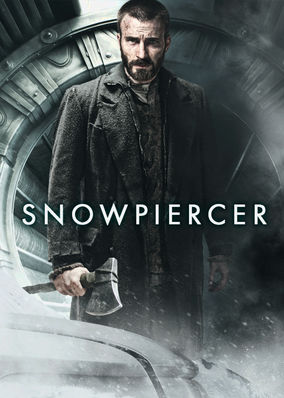 Summary
In this sci-fi epic from director Bong Joon Ho (The Host, Mother), rich survivors of Earth's second Ice Age live out their days on a luxury train that ploughs through snow and ice. The train's poorest residents, who live in the squalid caboose, plan to improve their lot by taking over the engine room.
Details
Cast
Chris Evans
Kang-ho Song
Ed Harris
John Hurt
Tilda Swinton
Jamie Bell
Octavia Spencer
Ewen Bremner
Alison Pill
Genres
Action & Adventure, Dramas, Sci-Fi & Fantasy, Foreign, Asian Action Movies, Action Thrillers, Foreign Action & Adventure, Foreign Dramas, Sci-Fi Thrillers, Action Sci-Fi & Fantasy, Sci-Fi Dramas, Foreign Sci-Fi & Fantasy, Korean Movies
Country
South korea, Czech republic, USA, France
Review
An enormously ambitious, visually stunning and richly satisfying futuristic epic from the gifted Korean genre director Bong Joon-ho.
Share