Matt Shepard Is A Friend Of Mine
This documentary chronicles the life of Matthew Shepard, whose infamous 1998 murder left his friends and relatives devastated.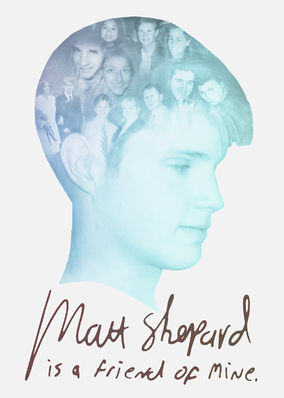 Summary
On October 7, 1998, University of Wyoming student Matthew Shepard was brutally beaten, tied to a fence and left to die because he was gay. Years later, Michele Josue, a close friend of Matt's, revisits the shocking case with never-before-seen photos, rare video footage, as Matt's all-too-brief life is remembered through the vivid testimonies of those whose lives he touched, from the friends and family who knew him best to the bartender who saw him on the night of the attack. New revelations emerge in one of the most notorious hate crimes in US history, leading to a searing, poignant, and multi-layered biographical and sociological portrait.
Details
Genres
Documentaries, Biographical Documentaries, Crime Documentaries, Social & Cultural Documentaries, Gay & Lesbian Movies, Gay & Lesbian Documentaries
Country
USA, Morocco, Switzerland
Review
This film doesn't just revisit an atrocity, it moves through it, and finds meaning in it.
Share