Living Is Easy with Eyes Closed
Schoolteacher and Beatles fan Antonio takes a road trip across Spain to meet his idol John Lennon, picking up two young hitchhikers along the way.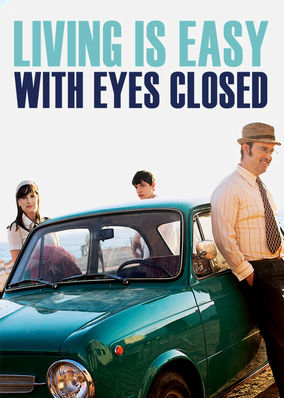 Summary
It is 1966 in Albacete, Spain. English teacher and die-hard Beatles fan Antonio decides to go on a road trip to Almeria in the hope of meeting John Lennon, who is shooting a film there. On the way he picks up two hitch-hikers, Juanjo and Belen. This unlikely trio form a bond and decide to follow their dreams in hopes of finding their freedom.
Details
Cast
Javier Cámara
Natalia de Molina
Francesc Colomer
Jorge Sanz
Ramon Fontserè
Rogelio Fernández
Ariadna Gil
Violeta Rodriguez
Léo Rodrì­guez
Tristán Rodrì­guez
Olivia Trueba
Catalina Sagredo
Genres
Comedies, International Comedies, Dramas, International Dramas
Share