Frances Ha
Determined to make it as a modern dancer in New York, a young woman pursues her unlikely goal with more enthusiasm than natural talent.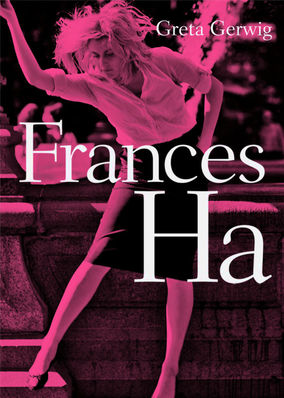 Summary
Frances (Greta Gerwig) lives in New York, but she doesn't really have an apartment. Frances is an apprentice for a dance company, but shes not really a dancer. Frances has a best friend named Sophie, but they aren't really speaking anymore. Frances throws herself headlong into her dreams, even as their possible reality dwindles. Frances wants so much more than she has but lives her life with unaccountable joy and lightness. Frances Ha is a modern comic fable that explores New York, friendship, class, ambition, failure, and redemption. --IFC Films
Details
Cast
Greta Gerwig
Mickey Sumner
Adam Driver
Michael Esper
Patrick Heusinger
Charlotte d'Amboise
Hannah Dunne
Grace Gummer
Josh Hamilton
Cindy Katz
Maya Kazan
Justine Lupe
Britta Phillips
Juliet Rylance
Dean Wareham
Michael Zegen
Genres
Comedies, Independent Movies, Independent Comedies
Review
Frances is an artist whose medium is life itself, and Baumbach, his camera open with calm adoration, channels her waves of wonder and possibility.
Share