Fear and Loathing in Las Vegas
A sportswriter and his Samoan lawyer embark on a hallucinogenic three-day romp from Los Angeles to Las Vegas in this counterculture cult favorite.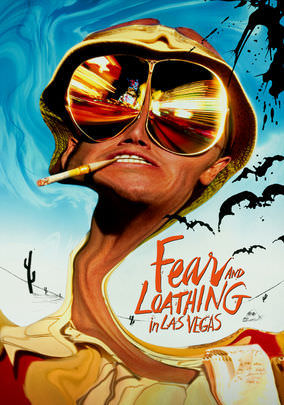 Summary
Journalist Raoul Duke and his lawyer Dr Gonzo drive from LA to Las Vegas on a drugs binge. They nominally cover news stories, including a convention on drug abuse, but also sink deeper into a frightening psychedelic otherworld. As Vietnam, Altamont and the Tate killings impinge from the world of TV news, Duke and Gonzo see casinos, reptiles and the American dream.
Details
Cast
Johnny Depp
Benicio Del Toro
Gary Busey
Ellen Barkin
Christina Ricci
Genres
Cult Comedies, Cult Movies, Comedies
Review
It's certainly distinctive, looking at times like Richard Lester put through a postmodernist blender.
Share