Dovlatov
Over six days in 1971, brilliant writer Sergei Dovlatov encounters maddening barriers to publishing his work under the repressive Soviet regime.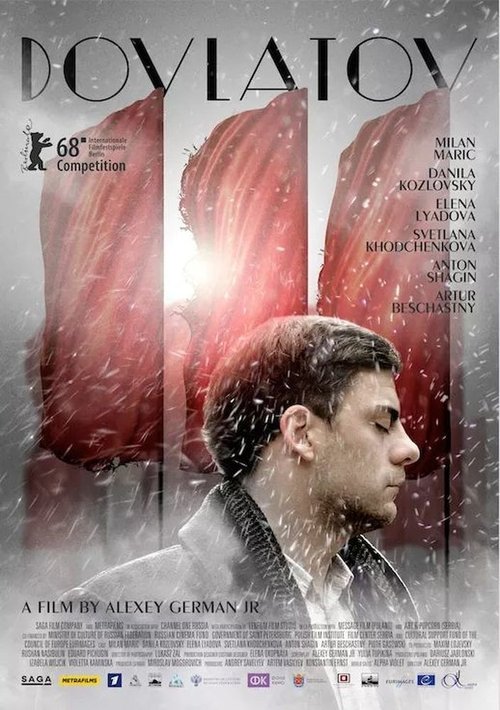 Summary
Dovlatov charts six days in the life of brilliant, ironic writer who saw far beyond the rigid limits of 70s Soviet Russia. Sergei Dovlatov fought to preserve his own talent and decency with poet and writer Joseph Brodsky while watching his artist friends get crushed by the iron-willed state machinery.
Details
Director
Aleksey German Jr.
Cast
Milan Marić
Danila Kozlovsky
Helena Sujecka
Anton Shagin
Svetlana Khodchenkova
Elena Lyadova
Alexandra Cherkasova
Igor Korovin
Arthur Beschastny
Country
Russia, Serbia, Poland
Review
According to the film, truly courageous artists aren't necessarily the ones who tackle the state head-on, but rather the ones who stay true to themselves even when no one likes what they have to say.
Share