Bernie
Adam Cook
One of the oddest films in indie icon Richard Linklater's filmography is this delightfully twisted stranger-than-fiction tale bolstered by a career-best leading turn from Jack Black. With a bizarrely brilliant mix of black comedy and docudrama, Bernie is both a singular character portrait and a humanistic look at small town Texas life.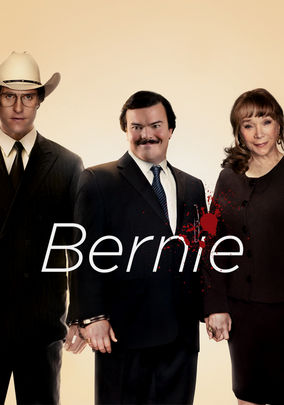 Summary
Assistant funeral director Bernie Tiede was one of the town's most beloved residents. He taught Sunday school, sang in the church choir and was always willing to lend a helping hand. Everyone loved and appreciated him, so it came as no surprise when he befriended Marjorie Nugent, an affluent widow who was as well known for her sour attitude as her fortune. He frequently traveled with Marjorie and even managed her banking affairs. She became fully dependant on Bernie and his generosity, and he struggled to meet her increasing demands. He continued to handle her affairs, and the townspeople went months without seeing her. They were shocked when it was reported that she had been dead for some time, and Bernie was being charged with the murder.
Details
Director
Richard Linklater
Cast
Jack Black
Shirley MacLaine
Matthew McConaughey
Brady Coleman
Richard Robichaux
Rick Dial
Brandon Smith
Larry Jack Dotson
Merrilee McCommas
Matthew Greer
Genres
Biographical Dramas, Comedy
Review
Bernie unfolds into many equally rich narrative strands: love story, southern Gothic slice-of-life and, finally tragedy and legal thriller...
Share