Anna Karenina
Keira Knightley stars as the titular 19th-century Russian aristocrat who enters into a forbidden love affair with the well-heeled Count Vronsky.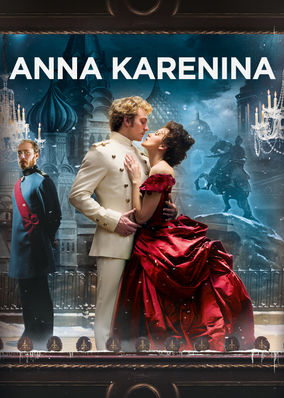 Summary
Anna Karenina (Keira Knightley), the wife of a Russian imperial minister (Jude Law), creates a high-society scandal by an affair with Count Vronsky (Aaron Taylor-Johnson), a dashing cavalry officer in 19th-century St. Petersburg. Anna's husband, Alexei, offers her a difficult choice: Go into exile with Vronsky but never see her young son again, or remain with her family and abide by the rules of discretion. Meanwhile, a farmer named Levin pines for Princess Kitty, who only has eyes for Vronsky.
Details
Cast
Keira Knightley
Jude Law
Aaron Taylor-Johnson
Matthew Macfadyen
Domhnall Gleeson
Alicia Vikander
Kelly Macdonald
Ruth Wilson
Olivia Williams
Emily Watson
Genres
Dramas, Dramas based on Books, Dramas based on classic literature, Period Pieces
Review
Tolstoy's novel rendered in exquisite Faberge egg form.
Share